Helping businesses with actionable insights
Based in Melton Mowbray, Nailed On Research is a boutique market research agency providing high-quality services to businesses within the food and drink industry, with specialities including bespoke trend research, new product development, product testing and brand tracking. We're passionate in helping our clients to shift the future of food and drink, bringing our innate knowledge, passion and curiosity to the table.
Through a range of bespoke tools including online interviewing, face-to-face interviewing, digital analyses and qualitative methodologies, we assist our clients in identifying market trends and changes to help them stay ahead of the competition.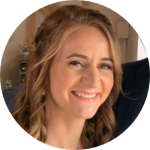 Isla Cullingworth took the helm of Nailed on Research in May 2018, offering over 10 years experience within the industry across a range of sectors. Having tried everything from cupcakes to cocktails in her time (it's the best job, apparently), Isla's passion lies firmly within the food & drink industry and in helping businesses to succeed.
Outside of work, Isla spends her time with her two young daughters and husband, or can be found on the netball court in Leicester.