Utilising our expertise and knowledge to discover tangible trends for your brand
Inspiration is the key ingredient to innovation
From goji berries and recipe boxes to avocados, flavoured gins, plant-based food and CBD, understanding the next 'big thing' in the food and beverage industry is the key to success for any company. In such a fast-changing sector, your business needs the most advanced, up-to-date information possible to create a successful product and strategy.
At Nailed On Research, we offer an innovative trend analysis service to provide you with powerful insights into emerging ingredients and shifting consumer attitudes in real-time, helping you to stay at the forefront of change. We combine market data and significant consumer opinion to create streamlined, bespoke trend reports for you – regardless of your business size or niche market. 
Within such a fast-changing industry, food and beverage manufacturers and developers often face a challenge with the sheer speed at which the market is changing. By not gaining a full understanding of future consumer needs, many brands are unable to capitalise on upcoming trends and position products effectively. Gaining an insight of the competitive and consumer landscape will help you to drive growth and innovation, and identify if there is truly an opportunity to succeed.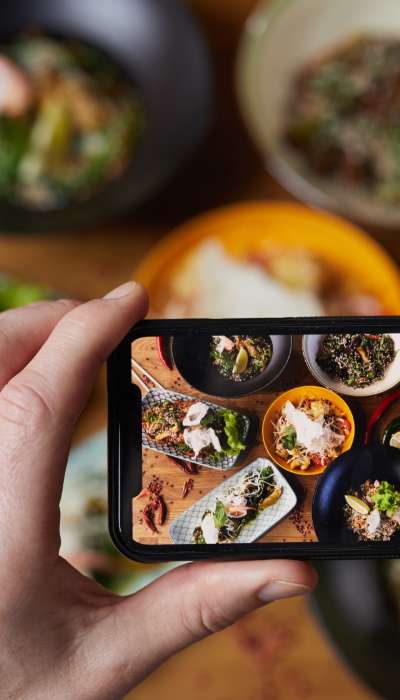 Want to find out more about our Bespoke Trend Research service?
Our trend research service in a nutshell
From ideation to execution, our bespoke reports capture focus points for future innovation and deliver guidance on how to evolve product offerings to better meet consumer expectations. The reports deep dive into specific areas tailored to your product and brand needs, as well as highlighting new or emerging trends that wouldn't be picked up from a standard, off-the-shelf report. 
Identify Global Trends
Scanning the global market enables us to discover the overarching mega-trends and in-depth insights behind the smaller micro-trends, understanding how they are developing or becoming established in specific regions.
Track Competitor Activity
Reviewing current and future competitor activity by category mapping drives the direction of new product development, identifying opportunities in the market and helping form your sustainable competitive advantage.
Social Media Analysis
Comprehensive examinations of platforms such as Instagram, Pinterest and dedicated food blogs highlight the momentum of a trend, and offer a whirlwind of inspiration within the social landscape in our ever-changing society.
Menu Watching
Global flavours, formats and cuisine movements exhibited on menus are vital to initiate inspiration and steer NPD to success. From cafés to street food, quick service to high-end restaurants, we'll provide trend insights across numerous markets.
A Dual Approach to Insight
With an extensive network of chefs in the industry providing a wealth of knowledge on trending flavours and ingredients, we combine their expertise with consumer insights to provide context into shifting behaviours and cultural trends.
Trend Longevity Predictions
Ensuring your new product development will not be a fleeting-trend, determining your product's lifespan is key. Too novel, and consumers will be slow to adopt, ubiquitous and the question of repeat purchase intent arises.