Face-to-Face Interviewing
Uncovering powerful insights through understanding the thoughts and behaviours of your audience
A staple of the market research landscape
As one of the most popular and widely-used methods of conducting quantitative research, face-to-face interviewing involves a detailed exploration of consumers' opinions of your products, brand, advertising and marketing communications. An ideal technique for maximising response rates and ensuring the quality of the data collected, face-to-face interviewing 
At Nailed On Research, we have a wealth of expertise and proven track record with face-to-face interviewing, with a knowledgeable network of UK interviewers built across our 10 year history. Abiding to stringent quality checks and industry-standard best practices, we'll represent your company with an expert professional approach, drawing out game-changing insights by analysing discussion and visual or non-verbal cues.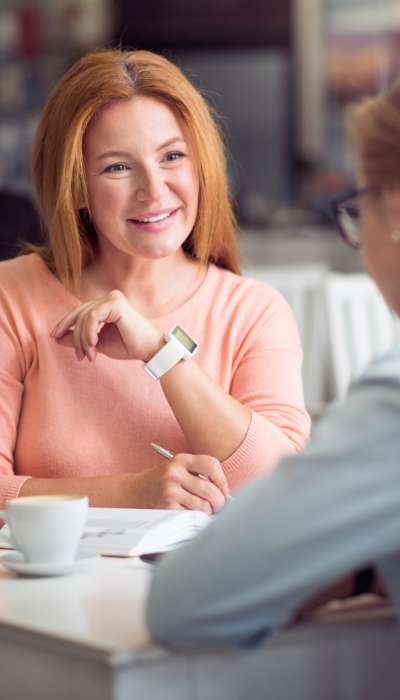 Want to find out more about our face-to-face interviewing techniques?
From within stores to in consumers' homes, at events, on the street or in pubs or bars, we can conduct short or in-depth face-to-face interviews that are tailored to achieve your end goals. Whether you're looking to develop your brand, bring a new product to market or optimise your customer experience, we're here to help.
Central Location (Hall) Tests
CLTs or hall tests are used to observe and evaluate reactions to products and concepts within a controlled and neutral environment, most commonly used for taste and sensory testing and for measuring packaging or advertising effectiveness. CLTs provide wide-ranging data that is of crucial value for product development success.
In-Home Use Tests
Engaging with and collecting the views of participants in their home environment can generate more in-depth feedback, giving participants more time to reflect and review products whilst using them as they would day-to-day. This method is particularly useful when analysing recipe mixes, food boxes and products targeted towards families.
Street Interviewing
As a fast and accurate form of collecting real-time data of consumer perception, street interviewing amongst the general public is a fast and accurate method of capturing consumer perception within a specific geographical area. Visual aids and product samples can be utilised if required, targeting a representative sample of consumers.
On-Site/Store Interviewing
Whilst a consumer is already in-store or on-site and engaging with a brand or product, we can conduct short surveys to gather real-time data with situational context. This can include exit interviews that capture data on product usage, perceptions and satisfaction, in addition to placements of ads, promotions, pricing and POS.
What are my options during the Covid-19 pandemic?
With ongoing uncertainty around consumer needs and preferences during the Covid-19 pandemic, it's more important than ever to understand the market and make the right decisions for the short term, and for the post-Covid landscape.

To maintain the safety of participants and interviewers, we'll advise on the most appropriate research method for you in line with current government guidelines on social distancing, including whether participants should be pre-selected or found via street intercept.