Get inside your customers' minds with valuable insights into your products, market and target audience
Not everything that counts can be counted
Whilst quantitative research is ideal for statistics and metrics for benchmarking, qualitative research captures the "how" and the "why". Focused on capturing opinions and emotions, exploratory qualitative methodologies can help us to understand how consumers act within their day-to-day life, and allow us to capture their changing attitudes towards trends and products.
Within the food and beverage industry, qualitative research is vital for brands seeking to enter new markets, develop new products and increase brand growth. At Nailed On Research, we'll help you to view your brand or product from the consumer's perspective, with authentic, holistic data that incorporates the human experience.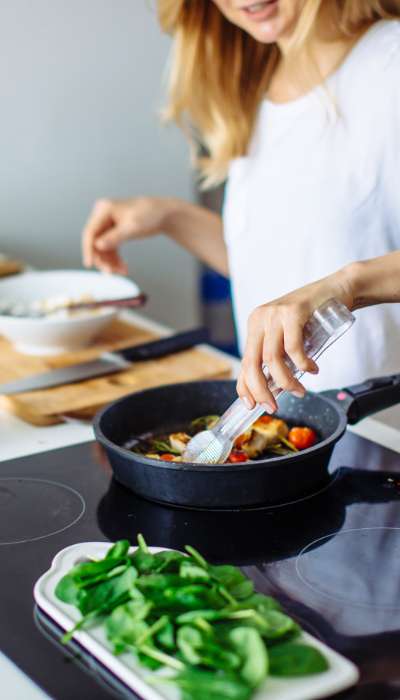 Want to find out more about our qualitative research techniques?
Offering a variety of qualitative methodologies, from classic to innovative, we'll provide you with deep, strategic insights into the psychology of your target audience to grow your business and brand. On-hand to provide transparent and pragmatic advice on the most suitable solution for you, we often suggest a combination of qualitative and quantitative methods for a holistic view of the consumer.
Focus Groups
Unccovering personal attitudes, beliefs and characteristics, focus group research can offer immediate ideas for the improvement of products and concepts without the lengthy process of individual interviews.
In-Depth Interviews
Through direct, one-on-one engagement with individual participants, we can access honest, reliable and insightful responses by building emotional rapport and observing verbal and non-verbal cues.
Accompanied Shop Visits
Observing a consumer on their shopping journey can help to truly understand the influences behind in-store buyer behaviour with a front row seat to the customer shopping experience.
Diaries & Journals
An ideal way to generate qualitative data over a longer period of time, asking participants to keep diaries of their experiences can help you to gain insight into how your product would be used in the real-world.
Lifelogging & Observation
Ethnographic research methods grant our clients with a rich informative output by seeing the world through the eyes of others, designed to access experiential data collected from day-to-day life.
In-Home Placements
In-situ interviews can include the observation and discussion of products such as recipe boxes, cooking mixes and ingredients, whilst in the consumer's natural environment such as a kitchen.